Hey Siri!, Hi Alexa! Is what everyone is crazy about, be it a 1-year-old baby or a 60-year-old granny. Everyone has made these chatbots no less than there family members with which they interact like any other family member.
With such a crazy passion for these Chatbots, have you ever wondered what they are and how they are being used to market your business? Well if not yet, don't worry! Check out these interesting insights about chatbots you never thought off.
But before we dive deep down into the insights of Chatbots, let's understand what is Chatbot in the real sense to grasp a better knowledge.
Chatbots
Chatbots are AI-enabled devices that chat and interact with humans in a personalized tone and emotions with the help of pre-recorded voices. They are very good at giving personalized outputs to questions asked by humans and are a great source of entertainment for the families.
These can be broadly divided into 3 major types, voice-enabled chatbots and text enabled Chatbots or a combination of both.
Voice-enabled Chatbots interact through voice. They have built-in algorithms that translate human tone and dialect into a coding language understandable by the device which in return revert back with relevant solutions in a humanistic tone and help the user to connect with the device just like any other human being.
Text enabled Chatbots are very common with which you might have interacted knowingly or unknowingly. Do you remember how can the icon in the chat section of apps like Zomato or Swiggy or even WhatsApp these days helps you by giving instant responses to your query in seconds? All these are examples of text-enabled Chatbots where you interact with the device through text messages.
Voice and text enabled Chatbots is a combination of both types of chatbots invented to overcome the weakness of both. These chatbots reply to you in both the mediums, audio and textual. These are the best options for those who are involved in multitasking and are baking cake while sending a text message to clients. 
Digital Marketing with Chatbots
With the evolution of marketing, automation has become a very important role which is helping to get tons of work done in no time. 
Ever thought of using bots so interestingly? Let Buffalo Soldiers help you get started!
The following are some of our favorite techniques to use Chatbots for marketing which can no doubt reduce your social media workload and enhance your efficiency at this.
Communicating with website visitors
Helping your potential customers while browsing your website is a very crucial activity that defines your brand image. And to ensure the same it requires a dedicated team of customer support and sales representatives to address this.
But worry not, if you don't have adequate team members to look after this crucial activity, Chatbots are here at your rescue!
Make sure you train the chatbot in a humanistic way to chat with your customers during live chats and email messaging as 57% of the internet user prefer live chats to get answers for their queries.
To make this a personalized service for all your website users, give a generic name to your chatbot and add a profile photo of one of your employees to make customers feel as if they are talking to an employee.  
This practice will save a lot of human efforts and enhance your website performance in SEO ranking.
Personalize user experience
Personalisation is the latest trend these days in the field of marketing and every other brand in the market is working towards personalised user experience. 
The personalised emailers that you receive in your inbox is a perfect example of personalisation.
Also, as per a study, 71% of customers prefer personalised ads across all mediums. To start personalizing your marketing strategies and utilise the bots to the maximum potential to achieve your targets.
Chatbots are great at personalizing user experience as they tap each users choice and preferences and interact with them on similar lines of interest to make them feel important and satisfied enough to develop a positive interest towards a brand and its products.
Performing research
Ever wondered, how much time you spend researching on a topic before writing a blog or making a business presentation?
To help you save your excessive time on researching, chatbots can be of great help. These bots not just help you find the relevant keywords but suggest ways to increase your website traffic. 
Growthbot is one such example which helps you focus on important work by undertaking all the research and gives you fresh ideas you were looking for creating marketing content for your target audience.
Increasing user engagement
Marketing is all about engaging with the right audience to get leads and maximize conversions. To make this happen, it is important to engage the target audience and make them feel connected with the brand.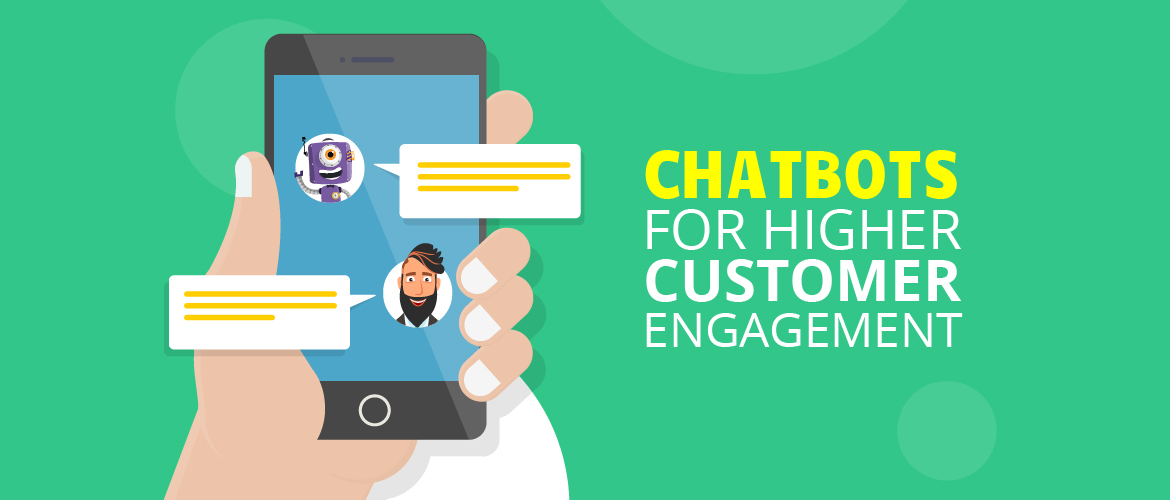 Bots are a very good option to opt for in this domain. As they ensure that they take the first move to interact with the customers. Do you wonder why?
Think yourself as a customer who goes to market for shopping,  as a general human tendency, you expect the sales executive to start the conversation and take the first move. So the same phenomenon of taking the "first move" is very important and Chatbots are playing a great role at it.
Drift is a classic example of Chatbots which interacts with the customers as they login into the website by greeting them and make them feel comfortable while shopping like any other human being. 
Conclusion
It's amazing to see how Chatbots have automated the process of digital marketing and helped you as a marketer to save your valuable time in strategizing important marketing campaigns. 
To explore more such topics about marketing and technology, visit Buffalo Soldiers and get an amazing experience at your fingertips!