When it comes to the digital market, video is the first thing that comes to our mind. 
This is the power of video marketing. Videos have always been a powerful tool, and the year 2020 has proved it like never before.
With the explosion of the global pandemic, which has handicapped almost every type of business worldwide, the video streaming platforms like YouTube, Netflix and Amazon Prime have witnessed a growth like none other.
It has now become a go-to destination for all age groups that were initially considered only for the youth.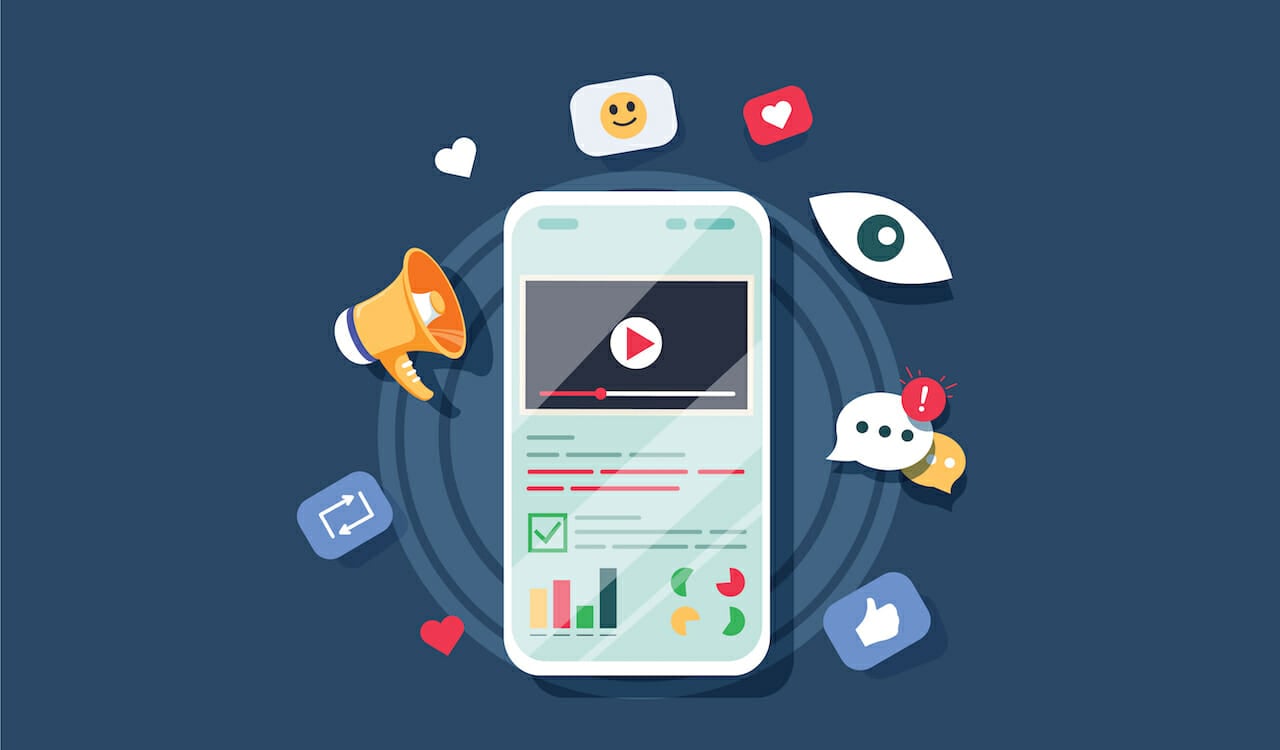 This is the power of videos, and many digital agencies are working towards getting the knack of video marketing to showcase the power of storytelling through videos like none other. 
So, to make all these aspirations come alive, and become an expert in video marketing, check out the ultimate guide to video marketing to grab the much-needed basics of this industry.
And to touch upon your content creation skills for videos, have a look at 23 most amazing tips that can help you be the pro in this industry!
Create square videos
More than 95% of internet users use mobile phones over desktop or laptop daily. So to cater to this large and growing population of mobile users, create your marketing videos in 1:1 or square format. It will ensure better user experience and hence higher engagements over other video formats.
Capture your audience attention in the first 3 seconds
Every user spends not more than 5 seconds on a post while scrolling down their social media accounts. So make sure that the first 3 seconds of your video is dazzling enough to hold the attention of the viewers and make them watch the entire video at the blink of an eye.
Buffalo Soldiers TIP: Use custom thumbnails in your video to capture your audience's attention.
Caption your videos
Do you remember the last time you viewed a video with sound on while scrolling your social media account?
Well, this is the key more than 80% of the viewers watch videos without sounds while scrolling on social media. So make sure you add captions in your videos that make it more convincing for every viewer who watches your video with or without sound. 
Capture 1 topic at a time
Can you summarise this video in 1 sentence?
Well, this has what made this video so trending. Hitting the nail is the key. Try to capture only one theme at a time in your video. This practice will ensure that your video is simple and easy to understand for anyone who watches it irrespective of age group or background they belong.
It is the most important strategy used by every popular brand you follow. They focus on one theme at a time and ensure that the concept can be summarized in 1 sentence and hence leads to maximum shares and likes by viewers.
Use a catchy title
The title is the first thing any user see when they look for any video online. So keep your video title short and sweet. Use the right keywords in the first half of your video title, and make it catchy to rank first on user search results. It will help to get a good ranking and ensure higher traffic on your videos.
Choose google friendly keywords
Keywords play a vital role in every aspect of marketing. So make sure you use the right set of google friendly keywords in content, captions, title and description of your video that will help to achieve higher levels of visibility and traffic online.
Optimize descriptions
Descriptions are important not everyone watches a video by reading its title. Many people tend to look for a description that helps them to understand what the video is all about and if it satisfies them, they tend to watch your video.
So make sure you keep your video description short and sweet by using the relevant keywords which attract the attention of your audience who is looking for a similar type of content.
Promote your brand not videos
Always focus on your brand and promote every piece of content, keeping in mind the broad perspective of your brand. Work towards increasing your subscribers and followers while promoting your video. This activity will help your brand rank higher on social media as well as on Google. 
Keep it short and maintain high quality
Have you ever watched a video for more than 60 seconds on social media?
So how can you expect your audience to do the same? This is the secret behind most of the trending videos. People prefer watching short videos and interact the most with them by liking it and resharing it with friends and family. 
Buffalo Soldiers TIP: Focus on quality, not quantity and create the best content through videos in super high quality to enhance your viewers' experience!
Add call to action button
CTA or Call to Action button is what helps you get all the results that you try to achieve by creating and publishing your video online. It plays a crucial role in driving traffic, engagement and positive sales for your brand or business. So ensure that you must add a call to action button with every video you publish online.
These are top 10 tips that will help you shine through this stiff competition in video marketing with flying colours. And if you are looking for more guidance for video marketing, visit Buffalo Soldiers or check out more blogs on video marketing!